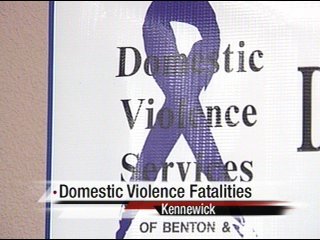 KENNEWICK, Wash. -- A new study shows 755 people in Washington state have been killed by a domestic violence abuser since 1997. 32 of those deaths happened in the Tri-Cities.
Many cases of domestic abuse go unreported. The local, Tri-Cities number is about the same as the last study, meaning the area hasn't seen an increase in reported abuse.
The report shows 31% of these victims were under 21-years-old when they started dating the abuser. Researchers say local schools don't have enough resources and education on dating violence.
Kelly Abken, from Domestic Violence Services says, "we have already started that work doing teen dating seminars and this just helps and reinforces that work and will allow us to expand even further beyond that."
The coalition has identified 11 goals to reduce domestic violence. A few of those are improving how family courts address the safety of victims and children in divorces, and improving affordable housing options for victims of abuse.