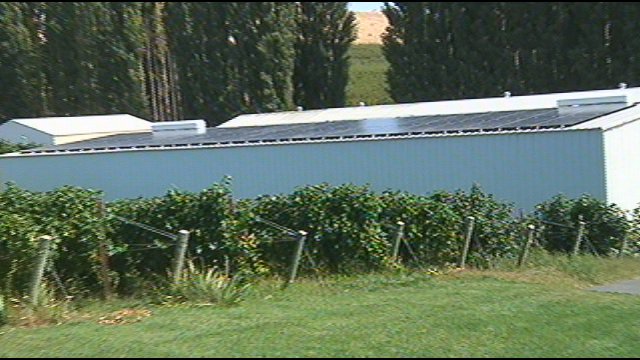 KENNEWICK, Wash. -- The Badger Mountain Vineyard, Powers Winery seem to have the brightest idea in Washington when it comes to saving on the power bill.
The winery just completed installing the biggest solar panel for any winery in the state of Washington, and the move is expected to light the way for other farmers to follow.
"Its the largest array at a winery in Washington State, and one of the largest private projects done in Eastern Washington," says co-owner Mickey Dunne of the 162 panel, 2,200 foot panel installation. The panels will provide 33 kilowatts of energy, which is 18% percent of the power the winery uses.
"If you're generating more power than you're using, that access power goes back into the power grid or Benton PUD,. so they're really a partner in a net metering agreement in the power that we generate," says Dunne.
The project was not cheap, the owners put up $200,000 of their own money. Dunne says the investment is worth it. "The payback comes back in under two years, with the grants and tax credits, realistically for us the project starts to pay back sometime in the 3rd year."
Members of the Washington Wine Commission and even the USDA National Advisor for Renewable Energy from Washington DC checked it out.