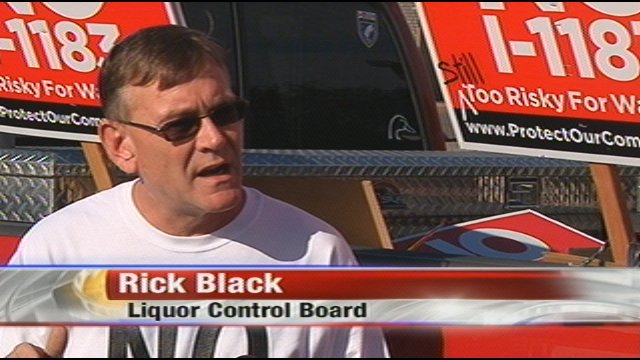 RICHLAND, Wash.-- Protests against I-1183. One group was out to express where they stand on the issue.
A group of protesters was out along Gage Boulevard in Kennewick. They were protesting outside of Costco. They are upset over the record-breaking $22 million contribution the company has made in favor of Initiative 1183.
Liquor store assistant manager Rick Black says "any time a large corporation gets involved in something like that and spends $22 million dollars on something, on these initiatives. Largest in the state in history. You got to think about what are they going to get out of it."
Protestor Rick Bowman says "why would you invest $22 million dollars if there wasn't something in it for you."
The group is planning on doing more protests. The next set of protests they are planning will be along Clearwater in Kennewick.
We attempted to get a response from Costco, but they have not returned calls about the protest or about the money that has been contributed in favor of the initiative.