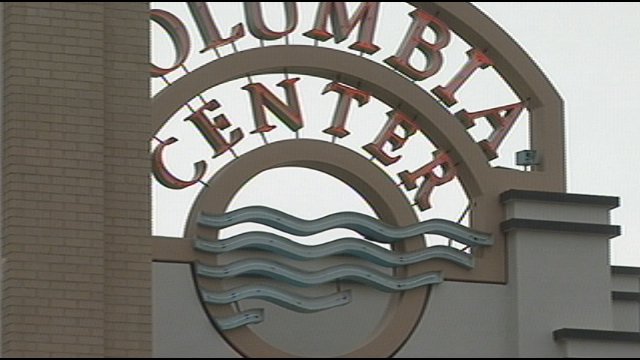 KENNEWICK, Wash. -- The Kennewick City Attorney is to review a police report about a Pasco woman who stripped down naked in a mall office to prove she wasn't shoplifting.

Police say the 31 year old mother of four brought her children to JC Penney Monday evening when store surveillance cameras saw her involved in some suspicious activity.
Crime Prevention Specialist Mike Blatman says when loss prevention officers approached her she got very angry. The group went into a private office inside the Kennewick store and police say the woman took off her clothes to prove she wasn't hiding anything. They say she refused to get dressed and police were called.
Blatman says the male prevention officer left the room when this happened. He says that's when the woman's nine year old daughter pulled out a stolen box of jewelry from underneath her shirt.
"Her nine year old daughter was distraught and she was crying during this incident. As a result of that, she(the daughter) did reveal that she did have the merchandise with her and gave it to the loss prevention folks," says Blatman.
The woman was not arrested, and not facing charges as of now. Police say the surveillance video shows this woman actually coaching her nine year old daughter to put the jewelry under her shirt. The woman had other children with her ages, 4,6, and 13 as well.
Blatman says they send a copy of their report to child protective services.