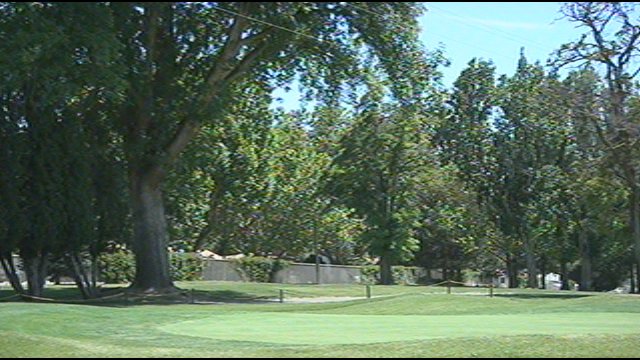 PASCO, Wash. -- A robbery suspect led Pasco police on an overnight chase and search that eventually ended with the suspect trapped in a tree at a local golf course. Pasco Police Capt. Jim Raymond says it started after midnight, at the Wal-Mart on road 68. He says 33 year old Ricardo Solorio of Pasco was trying to steal used batteries outside the store and then got in his truck and took off, nearly hitting the guard who was trying to write down his plate number.
A police officer near Highway 395 followed the truck, and chased Solorio briefly before he stopped his truck at the Tri-City Country Club in Kennewick. Pasco officers scoured the golf course, but could not find Solorio, so they used their k-9 unit.
"The dog looked up in a tree and eventually determined that the suspect was hiding in the top of the tree and he was arrested," says Raymond.
Solorio finally had no choice but to climb down the tree and he was taken into custody. He's facing several charges including first degree robbery and eluding police.
The Pasco Police Department has two K-9's on staff which are trained in narcotics and suspect tracking.