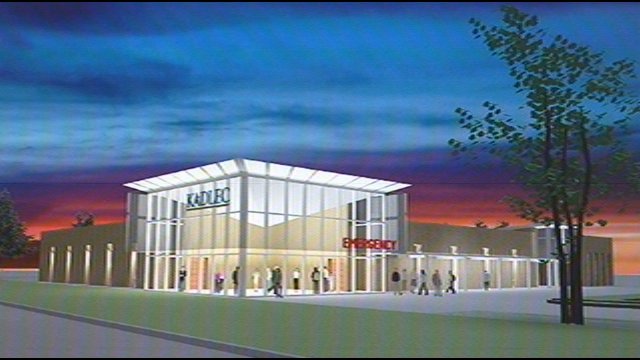 KENNEWICK, Wash. -- Kadlec Regional Medical Center's current emergency department is running out of space. So they're expanding into Kennewick.
The project is something they've planned for years, but the location of the new facility has sparked some questions.
It'll be located off Highway 395 on 19th Avenue. Kennewick General Hospital's new building is down the road near 36th Avenue.
Both hospitals have made headlines for legal issues surrounding hospital beds and financing of KGH's Southridge facility.
Most recently, Kadlec challenged how KGH is paying for their 74 bed hospital. Now the Washington State Department of Health is re-evaluating the hospital's funding options.
Kadlec says the legal issues between the two medical centers has nothing to do with the location of this project.
"If we see a number of patients coming to Kadlec and wanting to use Kadlec services that obviously this is a growing part of the Tri-Cities area and so it makes sense in that building." explains Jim Hall.
The 25,000 square foot facility will cost $17 million dollars to build.
Construction started two weeks ago and is expected to wrap up in the summer of 2013.
More space won't be the only thing added. When this project is complete, it's expected to add 50 new medical jobs.