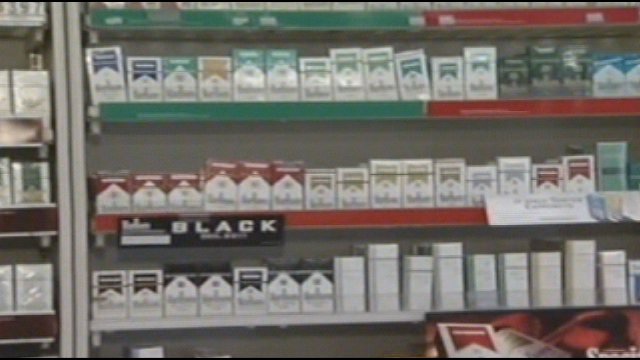 YAKIMA COUNTY, Wash.-- A recent survey by the American Lung Association shows some positive signs for tobacco advertising in Yakima County.
The yearly survey measures retail advertisements in stores around the county.
It's down 76% since the survey was started in 2004. 31 local retailers took part in the study that measures the amount of physical advertisements placed inside or outside of a store.

On average, they found only five ads in local shops, a huge drop from the 21 they had seen back in 2004.
AMA Lung Health Coordinator, Jackie Diaz says the drop is especially important for young people who were most influenced by the ads.
"We had tobacco retailers who would place tobacco products or even advertisements at eye level for our kids, so that would be the first thing that they would see," said Diaz.
Diaz says although the drop in advertising is a good start, unfortunately, the number of young people who are smoking in Yakima County has remained pretty much the same in recent years.
The last survey showed 16% of kids, 18 years old and younger, have smoked. A number Diaz hopes will go down in years to come.