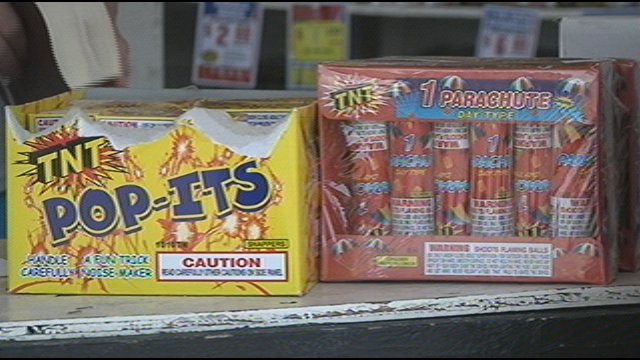 WEST RICHLAND, Wash. -- The 4th of July is almost here, and it's a sure bet that people will be stocking up on fireworks for celebrations over the weekend.
Sales for the explosives started on Thursday. In Kennewick, Pasco, Connell, and all of Franklin County, fireworks are banned. Certain fireworks are allowed in Richland, West Richland, and Benton City, but there are restrictions. And in unincorporated Benton Bounty, fireworks can only be set off at certain times.
The Benton County Sheriff's Office uses an example of a father who was just trying to have a good time, but things got out of control, "he had one those spinners and as a updraft caught it got airborne and it flew a little bit and maybe 100 feet something along those lines and it landed in wheat area," explains Deputy Joe Lusignan of the Benton County Sheriff's Office.
Lusignan adds the result was a five alarm blaze and that father being arrested for reckless burning.
Deputies say violators will face a $250.00 dollar fine. Fireworks sellers say they expect sales to increase over the weekend.