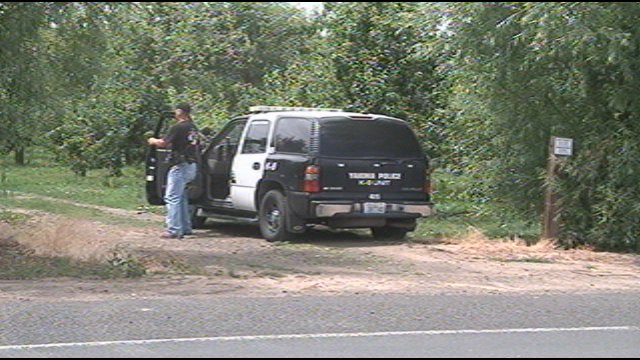 Yakima, Wash.--Police are searching for suspects after a woman was flagged down and robbed Monday afternoon on 64th avenue in Yakima.
Shirley Dusseault was visibly shaken up after two men robbed her and then ran.
She was driving on 64th Avenue after leaving Walmart when two Hispanic men jumped in front of her car. Dusseault said she meant to hit the lock button but panicked and accidentally hit unlock.
A man opened her passenger door and demanded money. Dusseault told them she didn't have any money, but the man proceeded to snatch her purse. One of them also threw her oxygen tank out of the car,
She said she was frightened and was thinking of her husband and grandchildren.
"He took my tank and threw it outside," said Dusseault. "He said I want more money, and I told him I didn't have money. Then he slapped me real hard on the face."
Dusseault put her hand up to protect her face, and one of the men cut her arm with a knife.
She told the man she has AIDS, which she does not, but the suspects panicked and fled into a nearby orchard.
Officers set up perimeters around the orchard and sent out canine dogs. Police say the two men have not been found yet.