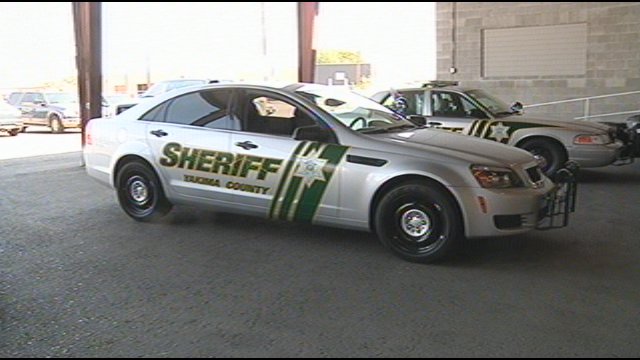 YAKIMA, Wash.-- People in Yakima County can expect to start seeing some new patrol cars on the streets.

The Yakima County Sheriff's Office says they're getting ready to roll out a new fleet next week.
The new patrol cars are a lot different than what people are used to seeing out on the streets. YSO bought 17 new Chevy Caprice's that deputies will start using next week.
It's a departure from the Ford Crown Victoria that we're all used to seeing because ford is no longer making them.
YSO Chief Civil Deputy David Thompson says they cycle cars out every 3 to 4 years, or once they hit 100,000 miles, a way for them to cut down on maintenance costs.

And after a lot of research, Thompson says the Caprice is going to make a great patrol car.
"It accelerates better, it has better braking and cornering. And so we look at a lot of those cost saving things plus the performance side of the vehicles," said Thompson.
Thompson says YSO has a replacement program in place for the cars.
For every mile driven, $0.26 is put into an fund that lets them purchase the almost $40,000 a piece cars, a way for them to save up without breaking the bank.
Some of the old patrol cars have already been sold to other departments, and many will go to auction. All that money, going back into the replacement fund.