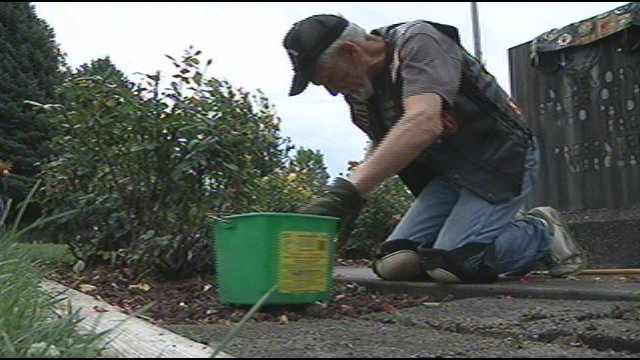 KENNEWICK, Wash. -- Visit a veterans monument around the Tri-Cities, and you'll often find a park-like setting with flowers, trees, and polished marble markers.
A veterans group is stepping up to keep those monuments clean, to honor their fellow vets and save tax dollars at the same time.
Combat veterans united is a motorcycle group that approach the City of Kennewick wanting to take responsibility for cleaning the memorials.
Group organizers say they're doing this to honor the fallen and give the community something to be proud of.
"We want people to come and view them and not just something to look at, but say oh, wow, this is a monument to veterans. A lot of people might just drive by and see the flowers or whatever and not realize what it really is," explains Everett "Pointman" Copell, president of COmbat Veterans United.
The City of Kennewick says they except to save a combined $4,000.00 dollars a year from outsourcing cleanup of the memorials to the group.
They're still waiting on final paperwork from the city to make their work official.
If you want to help the group with donations, you can contact Everett Copell at 509-551-2745 or email him at ecopell1@charter.net.