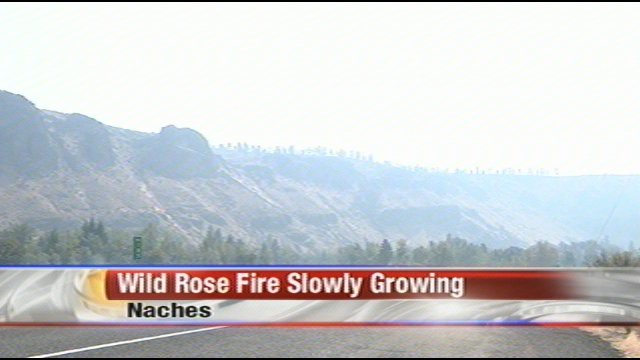 Naches, WASH.--The Wild Rose Fire west of Naches continues to grow and is now threatening homes.
Firefighters said no one has been forced out, but they are developing evacuation plans just in case.
Fire crews said 25 homes are currently being threatened.
They said it's not the wind that's driving this fire, but all the trees and dry brush. Erratic winds are also making it difficult to predict fire behavior, but firefighters are continuing to work hard and build a perimeter.
Crews said the fire is currently way above the threatened community, but this elevation could pose a potential problem.

"The problem is that if you have fire above then it doesn't take long for that fire... to burn things that then roll down hill and light other things below," said Fire Information Officer Seth Barnes.
The Wild Rose Fire has grown to nearly 2,000 acres.
Firefighters said Highway 12 is currently open, but they advise travelers to slow down and use extreme caution.
There are hundreds of firefighters in that area. Crews said the last thing they need is an accident with a pedestrian.